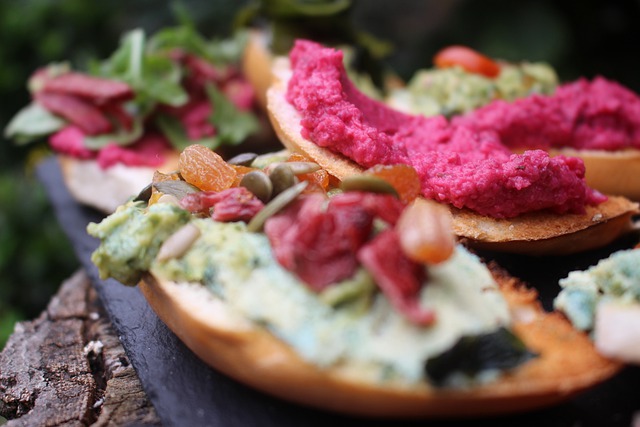 With a focus on food, art, and fun, Palette 22 brings global, tapas-style flavors to Arlington. Guests can share small plates of signature menu items, like butter chicken tikka masala, shrimp stuffed savoy cabbage, birria vampiro, Nashville hot chicken sliders, and more. Pair your main dishes with some avocado hummus or roasted sweet potatoes and finalize your meal with a serving of churros or strawberry trifle.
Wash down your meal with your choice of cocktails, wine, or beer, and be sure to cheers over your new favorite dish. Opt for a bottomless brunch, lunch, or dinner with a glass of sangria or another cocktail. Or, order online for delivery or curbside pickup to indulge from home.
Of course, it's not just the menu chock-full of tasty tapas that draws visitors to Palette 22. A trip to this Village at Shirlington must-see spot wouldn't be complete without taking in some live entertainment or engaging with the artisans crafting throughout the space.
Palette 22 is a unique spot that you won't soon forget. After all, where else can you chat with friends, enjoy delicious food, and come home with some artwork to display and commemorate your visit?